Expert Plumbers Tulsa, OK Can Count On
One of the most important systems when it comes to keeping your home dependably comfortable is your plumbing. Every day from your morning routine to your kids brushing their teeth before bed, your home's plumbing in Tulsa, OK is integral to keeping your day running as it should. And when it isn't working reliably, consistently, or at all, it can be one of the most disruptive and damaging problems a family can endure.
Whether your home is in need of a simple upgrade in style or efficiency from your plumbing or you need emergency plumbing repairs in Tulsa, OK to respond to a broken pipe and widespread water or sewerage damage, the need for quick, quality plumbing services means the need for On Call Plumbers.

The master plumbers Tulsa, OK homeowners connect with here at On Call Plumbers are proud to have provided years of long-lasting, top quality plumbing solutions to the Tulsa community. For needs from simple upgrades and replacements to urgent needs for septic repairs and emergency plumbing, Tulsa, OK can count on our team of reliable and reputable plumbers to have all the professionalism, skill, equipment, and expertise to provide a comprehensive solution to all the plumbing issues which your home may develop.
Masterful Services from Master Plumbers in Tulsa
---
Our Most Requested Services
Emergency Plumbing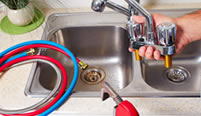 When your home is struck with sudden, drastic damage, from a broken pipe to an overflowing sewerage system, the need for emergency plumbing in Tulsa, OK should immediately become your first priority. These extreme issues can very quickly damage your home's structure and the health of your family if not tended to by experienced professionals, which is why the On Call Plumbers team is available 24 hours a day to respond to your need for emergency plumbing Tulsa, OK service.
Water Heater Repair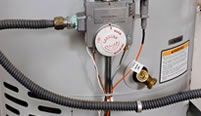 Much of the country depends on properly installed, properly maintained water heaters to power their hot water, heat, and overall comfort through the cold seasons. That's why it's so critical to have water heater repairs in Tulsa, OK performed as soon as an issue develops. When performed by our team of experienced, highly reputable Tulsa water heater repair contractors, you can count on your home to be back up and running quickly, conveniently and affordably with the quality that ensures years of reliable use to come.
Septic Pumping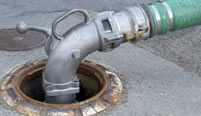 While there are a number of very compelling benefits to have a septic tank installation in Tulsa, OK performed, the system does require certain maintenance and upkeep in order to keep it running efficiently, reliably, and safely. Regular septic pumping in Tulsa, OK is central among these responsibilities and the help of properly equipped, properly trained specialists like those here at On Call Plumbers is an absolute must when it comes to getting your Tulsa septic pumping handled professionally, quickly, and dependably.
Plumbing Repair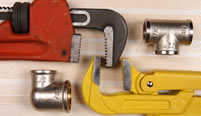 From a dripping faucet and a clogged drain to inconsistent water pressure and even frozen and burst pipes, plumbing repair in Tulsa, OK is an eventuality homeowners simply have to deal with from time to time. Fortunately, experienced and highly versatile Tulsa plumbers here at On Call Plumbers can ensure that all these different issues and more are responded to with all the skill needed to resolve them once and for all. Whatever your specific need, when it comes to plumbing repair in Tulsa, OK, come to On Call Plumbers.
---
Testimonials
We pride ourselves on providing homeowners with plumbing service in Tulsa, OK that they can depend on. And while you may not show off your plumbing the way you do your new paint job, you deserve to know that the local Tulsa plumbers you hire to make your home more comfortable, efficient, and dependable are the best available. To that end, we're proud to share some of the kind testimonials our clients have offered recently:
"Awesome Service"
"I wanted to thank you for the awesome work you guys did on my boiler repair. Your workers were very helpful from the first day I called them to the last bit of work they did. I didn't know much about what was wrong, other than a weird noise, but your guys came out right away, found the problem and fixed it, no problem! Now I'm actually saving money on my heating bill! I'll be sure to use you guys again!" - Chris L.
"You Guys Are Lifesavers"
"A storm recently did some damage to my home's plumbing and we had some leaks that turned into major water damage pretty quick. When we called On Call Plumbers we needed help right away and that's just what we got. These guys are amazing at what they do and I really couldn't recommend them more. Do yourself a favor and give them a call." - Gary O.
"Exactly What I Needed"
"I hired On Call Plumbers to replace my old bathtub with a walk-in tub after a leg injury worsened and the plumbers and contractors that came out to perform the work were incredibly helpful and caring. They talked me through the whole process and got me involved in all the decisions. My new tub is perfect for my space, my needs, and my budget. I'm completely blown away by how dedicated and thoughtful the guys from On Call Plumbers were." - Isabella L.